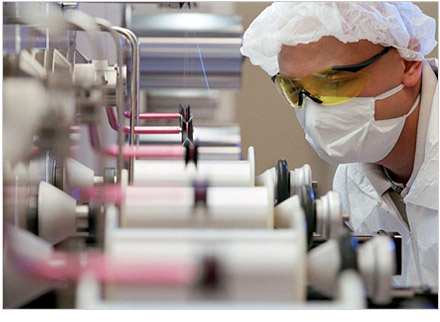 An example of an engineering polymer is polyetheretherketone (PEEK). PEEK is exceptionally strong, demonstrates high impact resistance, excellent flexural and tensile properties and has a low coefficient of friction.
PEN (polyethylene napthalate) is another example of an engineering polymer with exceptional properties. We regularly make PEN monofilament with 150,000 psi (1000 MPa) tensile strength and modulus around 2,600 ksi (18000 MPa). These properties make PEN a good candidate for catheter reinforcement and a variety of other emerging applications.
Both of the materials described above can be reliably produced down to 0.0010" (25 μm).
Customers must determine suitability, fitness, safety and effectiveness of Biogeneral products for their application.